And here we thought Britney Spears was merely ripping off a cheesy old pickup line with the lyrics to her newest #1 single, "Hold It Against Me."
Well, The Bellamy Brothers, singers of "If I Said You Had a Beautiful Body, Would You Hold It Against Me," claim it's their cheesy line dammit!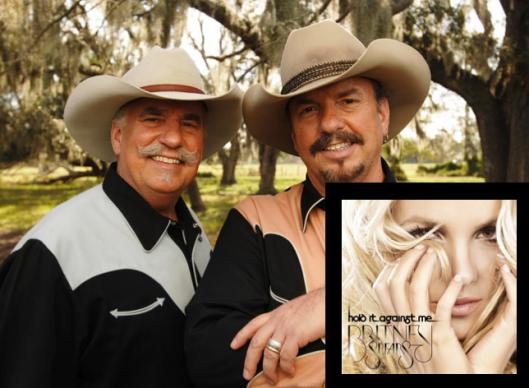 The country duo says it has "no personal beef" with Britney, however, "in all honesty, we feel completely ripped off. Where's the originality?"
LOL. She hasn't had any of that in years, but that doesn't mean she's to blame here. Anyway, the Bellamys aren't going to sue, they're just pissed.
Do they have reason to be? Listen to the two versions after the jump ...

The Bellamy Brothers - If I Said You Had A Beautiful Body

Britney Spears - Hold It Against Me (Full Version)
Leslie Bibb Elisabeth Röhm Lauren German Connie Nielsen Cameron Richardson