Welcome to another edition of THG's Caption Contest!
When Justin Bieber (sans mustache) is seen blow drying some dude's hair ... we have no idea what the heck is going on. That's why we want your captions!
All you have to do is think of a caption for the picture and fire off a comment below. Leave one. Leave 20. It's up to you. We'll announce a winner Monday!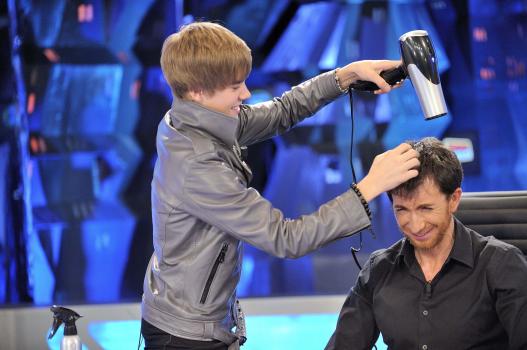 Simone Mütherthies Zoe Saldana Aisha Tyler Brittany Lee Joanna Krupa